John Dikeman
resident Muziek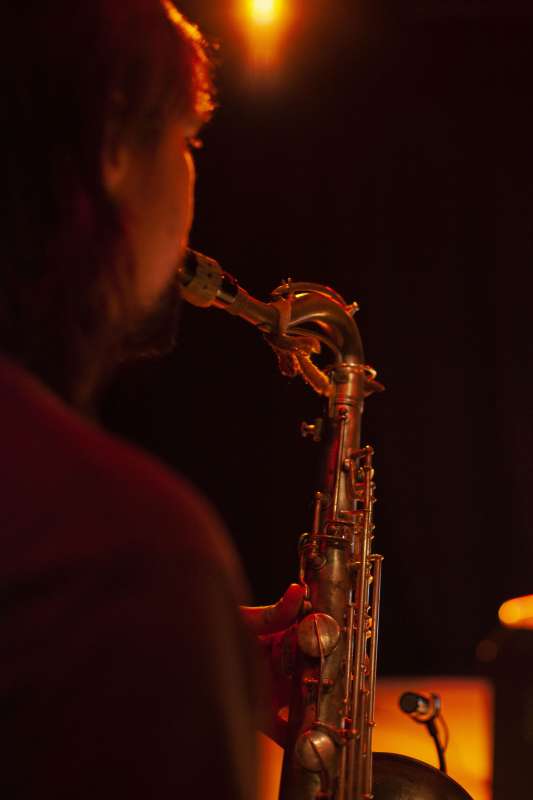 Deze Amerikaanse saxofonist toeterde en leefde in Egypte, Hongarijë en Frankrijk alvorens in Amsterdamse improvisatiescene verzeild te geraken. Onderweg beleefde hij spannende avonturen aan de zijde van kloek volk als Jasper Stadhouders, Onno Govaert Tollef Østvang, Jon Rune Strøm, William Parker, Hamid Drake, Andrew Barker, Dirk Serries, Steve Noble, Luis Vicente, Alexander Hawkins, Roger Turner, Hugo Antunes, Peter Jacquemyn, Peter Ole Jorgensen, Mohamed Mounir, Aleksandar škorić, Godspeed You! Black Emperor, Metropole Orkest en het Cairo Symphony Orchestra. Dikeman componeert, cureert en musiceert dat het een lieve lust is en zo iemand geven wij graag wat tijd en ruimte in ons Bos.
John: I recorded a track which is part of the Doek Composes series. Doek is an Amsterdam based collective I am a part of (www.doek.org) and every month during the corona lockdown one member writes a solo piece which can be interpreted by every other member. This month was Marta Warelis: Pulse.

John Dikeman resideerde van 1 t/m 7 maart 2021 in Het Bos.